HVAC Contractor
We all rely heavily on our heating, cooling, and refrigeration systems, so when they break down, or you need a new system installed, knowing the best HVAC company in your region is a huge advantage. Leading Edge Mechanical Inc is the HVAC contractor to give you that advantage. We're the top team for the job when you want unsurpassed installations and repairs for your HVAC systems.
Our professional contractors have been in the industry for a long time, working with various equipment and HVAC systems. From air conditioner installations to minor heater repairs, we do everything with a dedication to your satisfaction.
Contact our team at (218) 237-5125 to get top-notch HVAC services!
CALL NOW
HVAC Services for All Clients
Every building has one thing in common: they all use HVAC appliances. Whether you have a large commercial facility or a small home, you need a go-to company to install and repair your heating, cooling, and refrigeration systems. Our technicians are prepared to handle HVAC services of all sizes for any building or system you have.
You should never need to worry about whether your HVAC contractor is up to the task, and with our expert team, you certainly don't have to. We always ensure our professionals are trained to service all HVAC appliances. From industrial-grade refrigeration to smaller AC units, we have the tools and expertise to perform a quick and reliable repair.
There's no job we can't handle for you! Just reach out to our team of experts, and we'll send a contractor over to your property to inspect your HVAC system.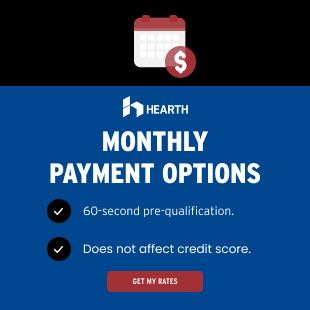 Full-Service HVAC Contractors
To offer as many clients as possible the HVAC services they deserve, we work hard to ensure we can cover every need. You deserve a company that can give you a wide range of service options, helping you get the best solution for your system. We're committed to ongoing training for our staff and continuous equipment updates, ensuring we always offer top-of-the-line services.
Our team is prepared to perform inspections, maintenance, repairs, and installations of the following:
Air conditioners
Air purifiers
Central cooling systems
Refrigeration systems
Furnaces
Boilers
Heat pumps
Water heaters
…and more!
When you need a brand-new HVAC system or a repair for your existing system, our professionals come with the experience and tools to do the job. Reach out to us today to book the best HVAC contractor around!
Competitive Rates on HVAC Services
To assist our clients to the best of our ability, we offer competitive rates for all our HVAC services. We know how important it is not to have to dip into your savings when looking for a commercial or residential HVAC contractor. We don't overcharge for our work or hit you with unexpected fees along the way.
To inquire about the price for your installation or repair service, reach out to our team! We'll be happy to give you an estimate before we come to your property.
Call the Leading HVAC Contractor
Whenever you need a perfect HVAC repair or installation service, never hesitate to reach out. Leading Edge Mechanical Inc is the leading company for all HVAC services on any system. Book an appointment with our technicians or get a free estimate at (218) 237-5125!
CALL NOW